Last Dance
A Solo Exhibition by Hannah Wilson
18/03/23 - 15/04/23
GROVE
9B Battersea Sq., SW11 3RA, London, UK

Opening: Saturday, March 18th, 6-8 pm
9B Battersea Sq., SW11 3RA, London, UK



GROVE is pleased to present the upcoming exhibition Last Dance, a solo exhibition by Glasgow-based painter Hannah Wilson, on view at GROVE's Battersea location from Saturday, March 18th to Saturday, April 15th, 2023. This is Wilson's first solo exhibition at the gallery.

Last Dance takes wistfulness as its foundational element — the feeling of looking back and wondering what might have been. Heavily influenced by a sense of kinship with the protagonists of Charlotte Wells' debut film Aftersun (2022), Wilson uses film stills to mine their own experiences; recognisable shots are paired with memories of their childhood and experiences recounted by their father.

In turn, failed masculinity — the condition of being an insufficient father and provider — functions as a fulcrum from which Wilson examines their own relationship with masculinity. As a non-binary, trans-masc adjacent individual, Wilson's capacity to craft a self-styled masculinity intersects with the damning social expectations of manhood: if one chooses to identify as a man, what emotional baggage does that person become party to?

As is often the case with Wilson's work, Adam Sandler emerges as a key figure in the exhibition. Riffing off of Sandler's film Click (2006), Wilson uses Sandler to pose a counterposition, asking if dissatisfaction is unavoidable. In the film, Sandler's character is able to tailor every moment of his life, yet feels unfulfilled after fast-forwarding through life's difficulties. The neither/nor proposition of the work opens the potential for hope: perhaps our most difficult trials will emerge as our most important moments.

For GROVE, Last Dance extends the gallery's relationship with Wilson, after first showing their work 2022's Part of the Scenery. Enjoying the opportunity to more closely examine the Milton Keynes-born artist's practice, GROVE hopes this to be the beginning of a long and productive relationship with Wilson and their work.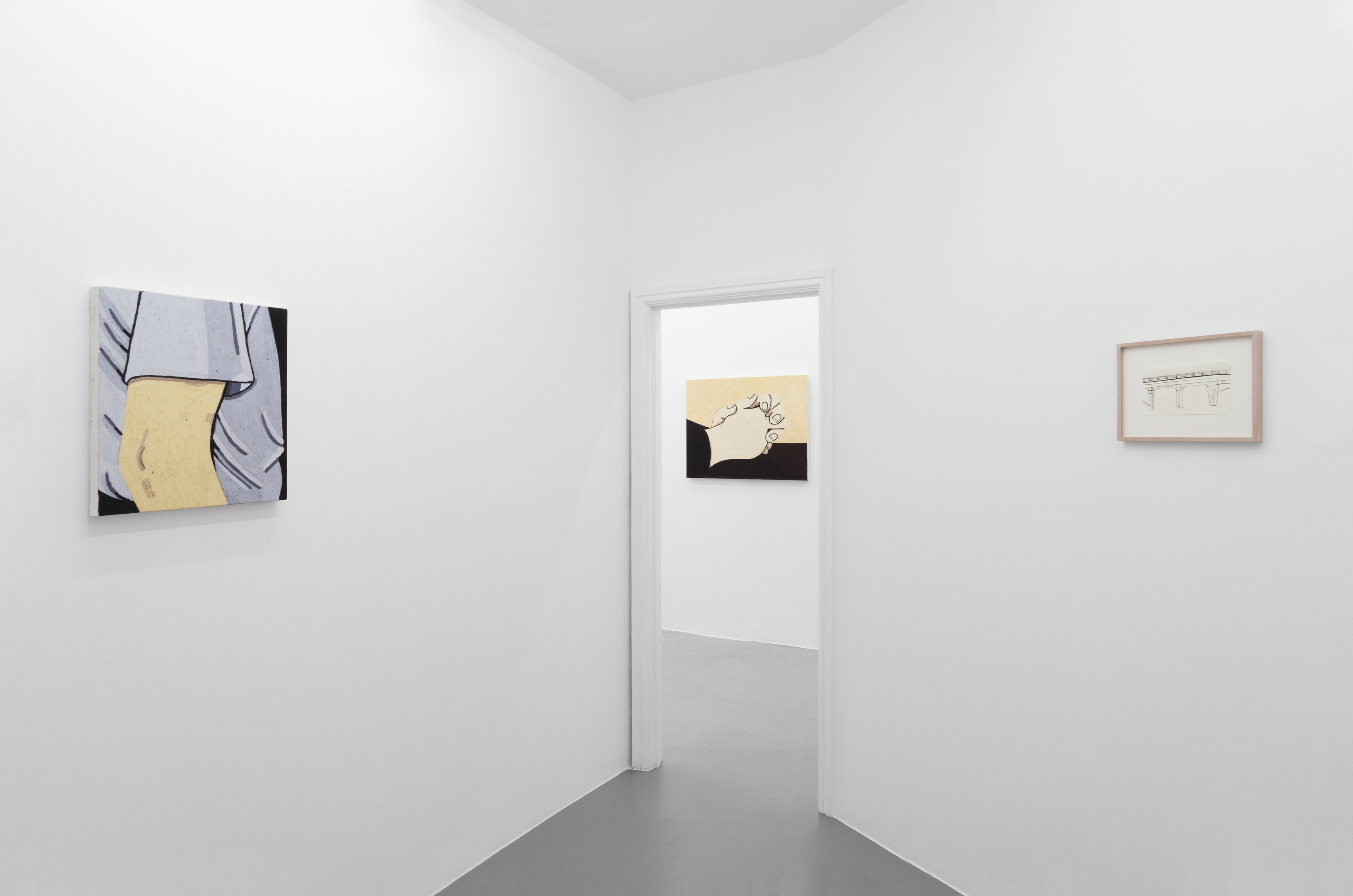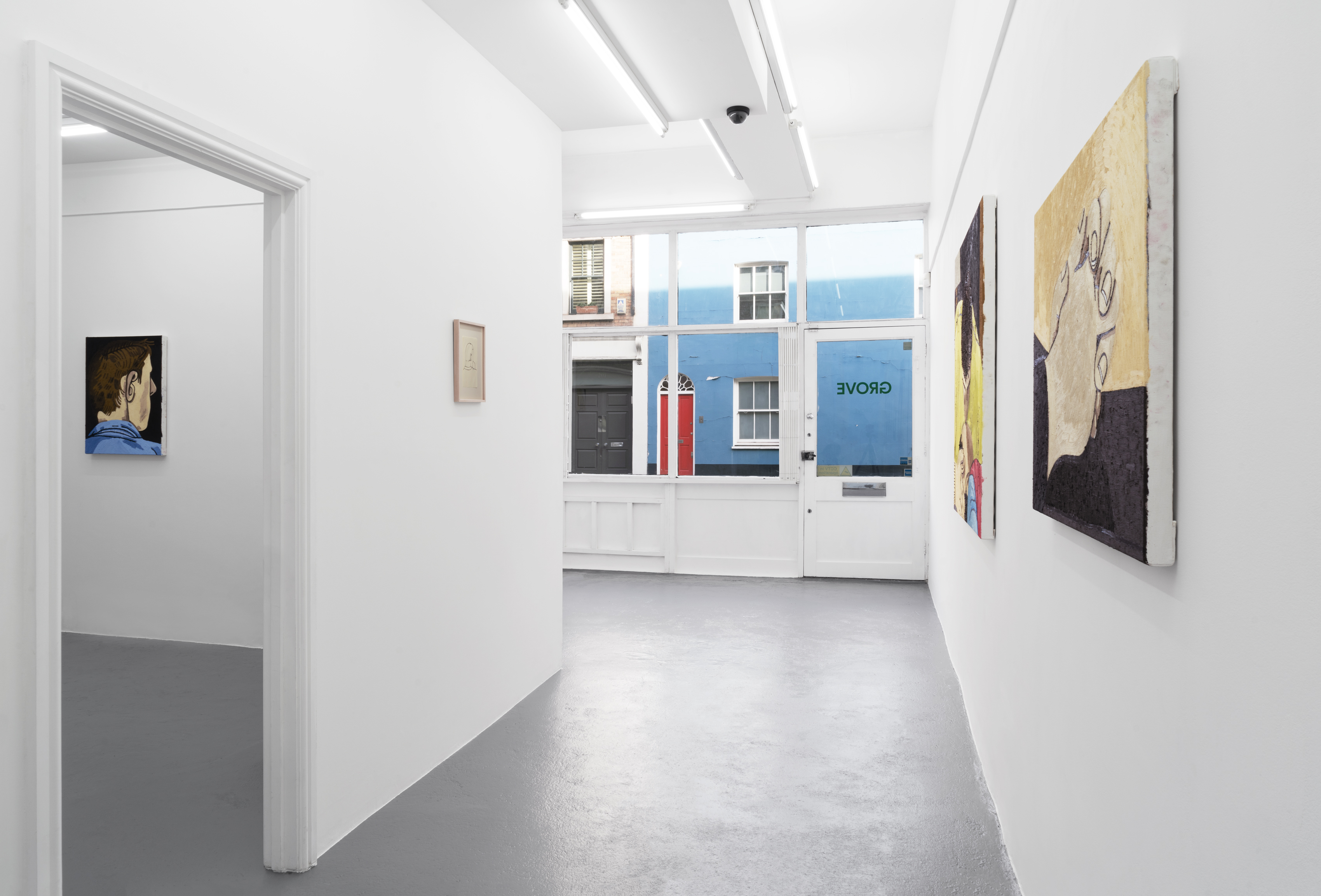 Photos by Elliott Mickleburgh