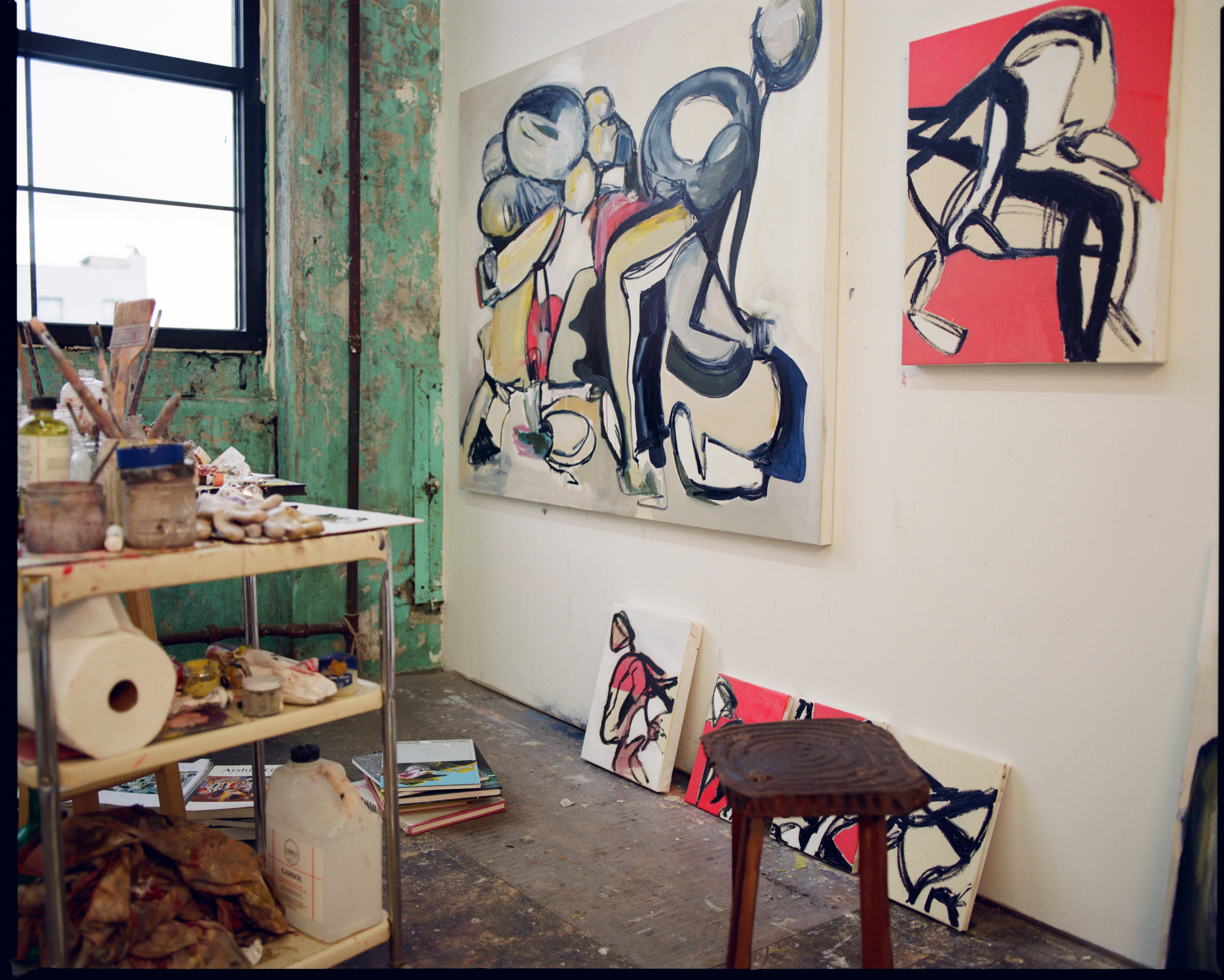 Luck Be a Lady
A Solo Exhibition by Alex Leav
18/02/23 - 18/03/23
Grove East
Hoxton, London, UK

Opening: Saturday, February 18th, 4-8 pm
3 Bracklyn St., Flat 33, N1 7TX, London, UK



GROVE is pleased to present the upcoming exhibition Luck Be a Lady, a solo exhibition by New York-based artist Alex Leav, on view at the gallery's Hoxton project space, GROVE East from Saturday, February 18th to Saturday, March 18th, 2023. This is Leav's first solo exhibition at the gallery, and marks the first time Leav has shown her work in London.

Leav is primarily concerned with the intersection of images proliferated through mass media and the imperatives such imagery impresses on the female body. Working to dissolve these images (and their corollary "signs") into a mass of shapes, colours, and textures, Leav strikes at what paint can best offer as a medium: the opportunity to both render and distort; to create recognisability and to destroy it in the same brushstroke. Having begun her practice through photography, this development towards abstraction begins with a need to rend images from their initial meaning. In doing so, Leav creates new tools for meaning-making, using them for a visual language that is unique to her own work, while reminiscent of their original, recognisable forms.

Through this process, Leav demonstrates an acute understanding of where meaning lies, granting her work a visual heft that extends beyond mass culture. Indeed, her replication of shapes and tones clue the viewer into references that are not explicitly made; we often recognise the visual strategies of mass production and distribution not only through brand, but through colour palettes and presentation. Leav's work is thus granted a familiarity that is at once comforting and disconcerting — our expectations of images are turned on their head as the artist undermines many of the symbols and renderings we've been conditioned to see and understand.

For GROVE, Luck Be a Lady presents an exciting opportunity to work with a young American artist with a growing profile. Having worked with numerous international artists throughout the course of the gallery's life to date, this exhibition is a demonstration to GROVE's commitment to a diverse and global program. Furthermore, it will be the second exhibition at the gallery's GROVE East location, setting the foundation for an additional line of program to emerge alongside the gallery's extant work in London and Berlin.